Eve's Game Premieres at Miegunyah House
The premiere of our new show, Eve's Game, has delighted audiences and received excellent reviews, and had a sold-out May season. Created by Jo Willans and Tim Monley, Eve's Game premiered for Anywhere Festival on May 8. 
Audiences were delighted by Eve's vivaciousness (played by Ashlea Slowman) and the charm of Miegunyah House, built in 1885. Tea was served, cookies were eaten, clues were sleuthed, and pianos were played. Some audiences commented on the humour in the show, its feminist themes, while some stayed to chat about their mothers and the sacrifices former generations made, and the different roles women have had. 
We have plans for future seasons of Eve's Game and look forward to sleuthing clues and slurping tea (pinkies out) with you soon. 
"There are a few occasions when I come out of a show and can't wait to see it again. Immediately. Sadly for audiences, the current world premiere run of Eve's Game is already sold out. Let's hope that Republic of Song will be able to offer future Miegunyah House performances soon, as this is a must see show that is both fun and thought-provoking." - Catherine Lawrence, Reviewer
"Evidently written with a feminist lens, Willans has skilfully written a piece which immerses audiences into the potential thoughts of women in the 19th Century. In a predominantly male-written period, pieces such as Eve's Game allow contemporary audiences to hear the voices of the women who were not given the opportunity to do so." Georgia McKenzie, Reviewer
"Such a pleasant and intimate theatre experience, ten patrons become the guests of Brisbane's popular and engaging Eve Harrison...The one hour theatre world premiere of Eve's Game not only explores the Victorian Brisbane times, but feminism in the 19th century, mother-daughter relationships and rites of passage. Ironically my adult daughter attended with me who thoroughly enjoyed the historical education of not only life in the 19th century but life for women, plus she had a lot of good old fashioned fun!" Josie Montano,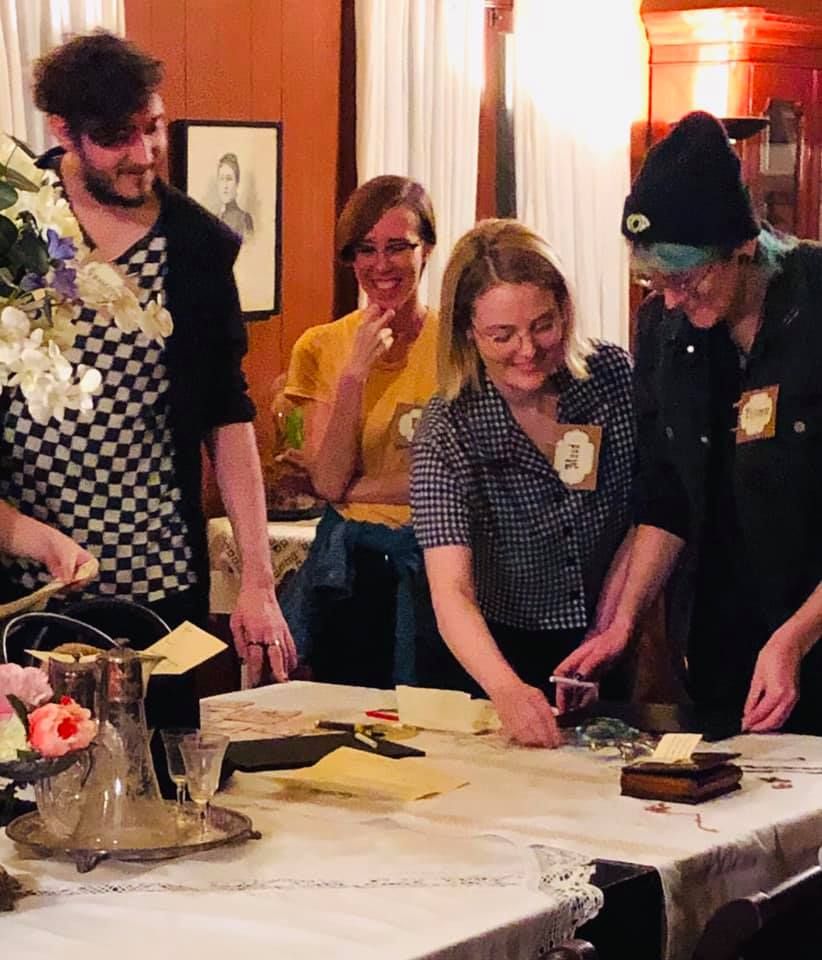 Reviewer